3rd Visit // 28-53weeks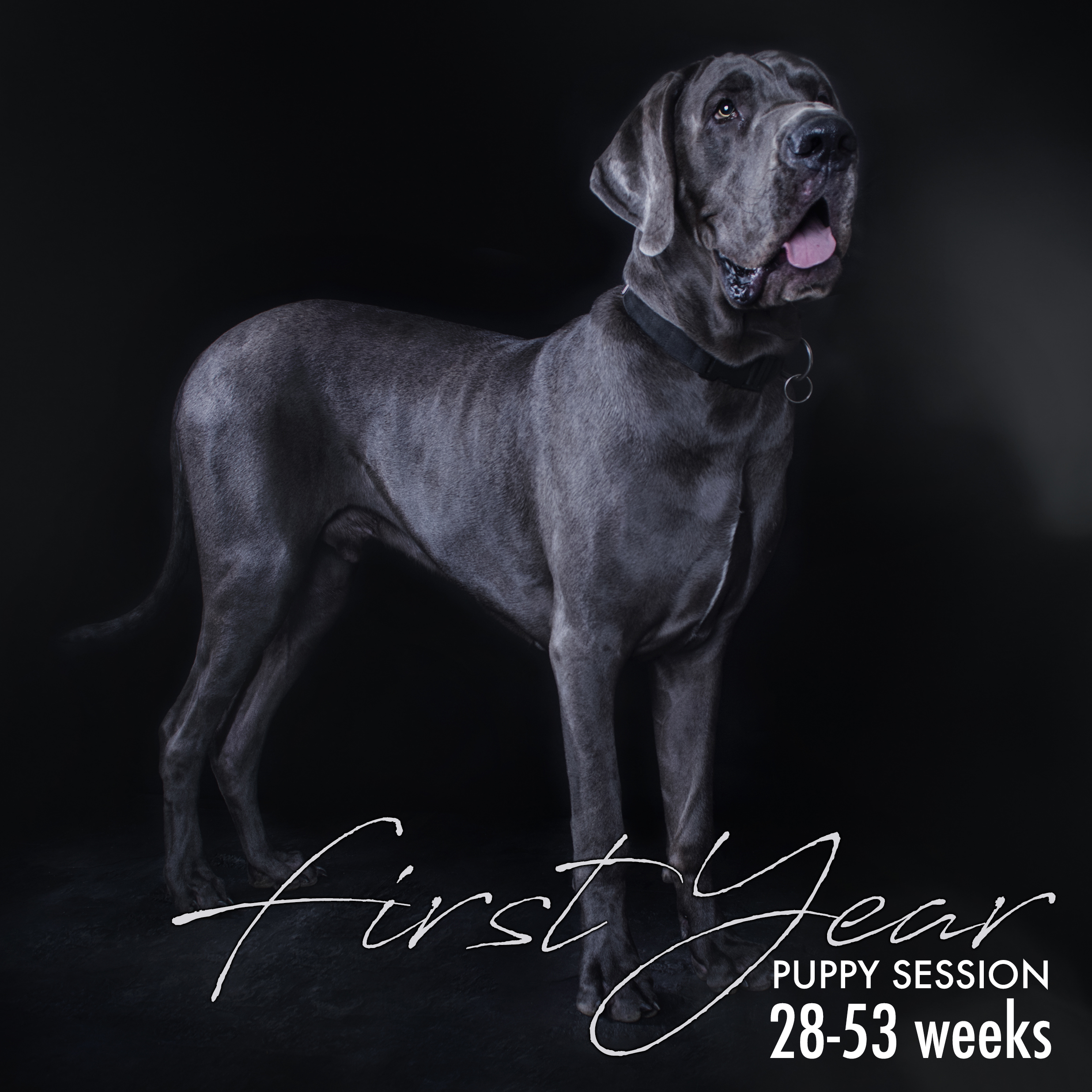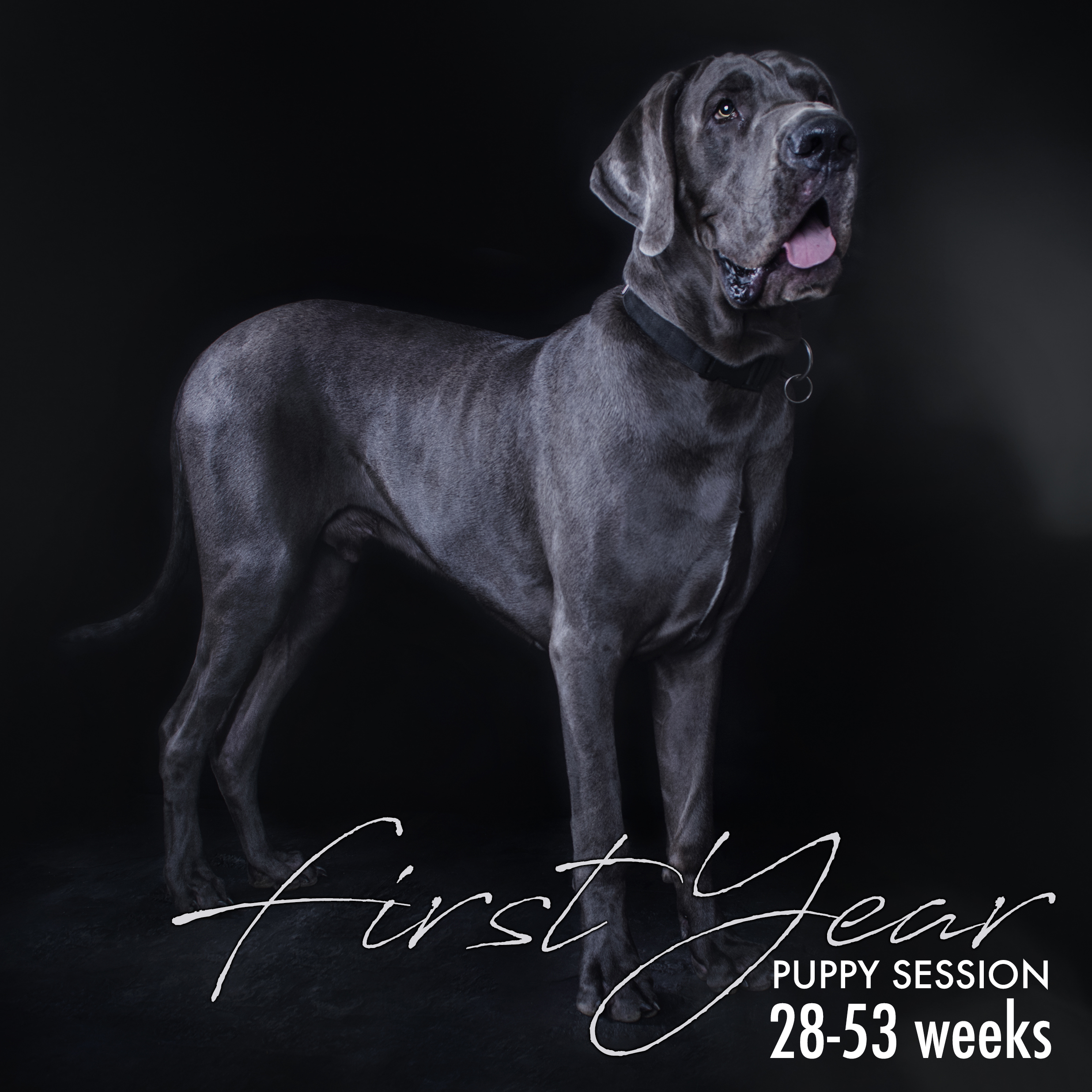 3rd Visit // 28-53weeks
Your new addition to your family won't be staying this small for long - so why not get them photographed when they've finally reached into their first adult stage to cherish this moment, forever.

Stage 3: ideally at 1 years of age!
But your big-puppy can be between 28-53 weeks for this session.

What's included in this package:
- Up to 25minutes in studio. Backdrop colour of your choice.
- Online gallery of the best images taken on the day.
- 1 image of your choice to be edited.
FREE! 6x8" printed image.

(Shown in photo: 39 weeks old, Logan, Great Dane.)
- TERMS & CONDITIONS -

1.) You are under no obligation to order further images to be edited and/or as prints.
Only 1 image of your choice to be edited is included in this package along with a free 8x6" print. This can be given to you after each session, as and when ready to be collected OR just have all three at the end of our final session, again, as and when ready.

2.) Session: backdrop colour of your choice.
We have a wide selection of coloured backdrop ranging from: aqua blue, black, pink, red, yellow, white. However, our favourite is the black backdrop with Chesterfield chair OR White with faux fur. This is the chance to show (if optioned is picked) to see how big your four-legged woof grows! Please let us know which backdrop colour you'd like and we'll make sure to have it ready and set up for your on arrival.

3.) "Family / Siblings" Portraits are allowed.
If you''d like to make the most of your studio session and have yourself involved and/or your two-legged child(ren), you are more than welcome to do so. As we do love a good family portrait! However your main image to be edited & printed 8x6" prints MUST be of your dog.
4.) Cancellation Policy.
Please give us at least 2hours notice if you are no longer able to make your original appointment. Acceptable contact through: Facebook Messages, email, text / phone call. Failing to do so may mean you'll be charged a £10 No Show Fee.